Special Session – 20th International Riversymposium, 19 September 2017, Brisbane Australia
The Sustainable Water Future Programme is a major partner of the 20th International Riversymposium and Environmental Flows Conference, which will be held at the Brisbane Convention and Exhibition Centre in Brisbane, Australia, from the 18th-20th September 2017.
Water Future will also be hosting one of the Special Sessions entitled "COMPASS: Navigating the Challenges of the 21st Century."
COMPASS designed by Water Future and its partners including the United Nations Educational, Scientific and Cultural Organization (UNESCO) and the International Institute for Applied Systems Analysis (IIASA), provides a major opportunity to develop a systematic standardized and near real-time water intelligence product suite. It is a Comprehensive Assessment for the water resource system at a global and regional level which can be used for a variety of purposes. This includes recommendations for infrastructure planning for domestic, industry and agriculture water use; monitoring progress in Sustainable Development Goals implementation; and identifying business opportunities and risks associated with water related sectors. COMPASS produces indicators and indices merging the latest satellite data with model outputs, in-situ observations, and socio-economic information and citizen-data resources to produce continuously updated monthly assessments.
The Session comprises presentations from the COMPASS developers on the unique features, the product suite and value to public and private sector.
Following the presentations, there will be a panel discussion focusing on the following issues:
Stock-take of existing global water assessments; what are the strengths and/or limitations of current assessments?
How will such an assessment help to cut costs in infrastructure building, planning in public and private sector?
How will different stakeholders, including the business sector, be engaged in the process of formulating the co-design process of assessment?
Discussion of key assessment methodologies and indicators, related to the Global State of Water, integration of socio economic and hydrological data, development of indices, and modelling to fill up the data gap.
---
Chair: Nicholas Schofield (Australian Water Partnership)

Presentation: Anik Bhaduri ( Water Future) (15Mins) Compass: Comprehensive, State-Of-The-Art Assessment Of Global And Regional Water Resources.
Presentation: David Hamilton (Water Future) (10 mins) Assessment methodologies and indicators supporting Compass: Biophysical aspects.
Panel: William Young (World Bank), David Hamilton (Water Future), Mark Pascoe (International Water Centre), Oliver Maennicke (World Wildlife Fund For Nature), Anik Bhaduri (Water Future).
---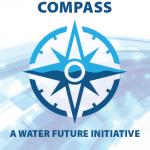 Further Information: