Global Water System Project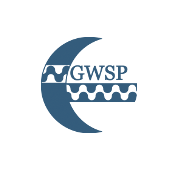 GWSP research supports global assessments of water, and the development of adaptation strategies to global change with the appropriate scientific basis. GWSP coordinates and supports a bold research agenda to understand this complex system with its interactions between natural and human components and their feedback.
GWSP aims to address the central research questions:
How are humans changing the global water cycle, the associated biochemical cycles, and the ecosystem function of the global water system?
What are the socio-economic and environmental feedbacks arising from these changes?
While science driven, the Joint Project on the Global Water System provides policy-informing results, specifically targeting issues pertaining to the global aspects of environmental change that are of high interest to water managers worldwide.
GWSP provides strategies for policy-informing research on human dimensions underpinned by political discourse, global observing systems, model simulations, and by delivering tailored products for water managers on all continents.
Project Background
After the publication of the IPCC Fourth Assessment Report in 2007 it has become clear that vulnerability of societies is closely linked to modifications to the water system. At the same time, there is a broad array of other more direct changes to the water system within the Earth system – including impacts of water engineering, aquatic biodiversity loss, point and non-point source pollution, and land use change.
Societies require a broad knowledge of the global water system with regard to achieving sustainability, reducing poverty or maintaining biodiversity and environmental flows. GWSP leads the way to provide well researched, integrative solutions, involving the biological and physical sciences as well as economists and social sciences, to reduce the vulnerability of the Earth system and to give guidance to societies by assessments and future projections of the state of the global water system.
Project Framework
The Global Water System Project was launched in 2003 as a Joint Project by the Earth System Science Partnership (ESSP) and its four Global Environmental Change (GEC) programmes DIVERSITAS, IGBP, IHDP and WCRP. From 2001 to 2006 ESSP launched a set of in four Joint Projects to address integrated research questions regarding the global aspects of environmental change impacts on:
Water (Global Water System Project, GWSP)
Food ( Global Environmental Change and Food Systems, GECAFS)
Carbon (Global Carbon Project, GCP)
Human health (Global Environmental Change and Human Health, GECCH)
From 2013 on wards, the new 10-year international research initiative 'Future Earth' will build on the success of the GEC programmes, engaging all existing projects of these programmes, supporting an extended international research community to co-design and develop new, trans-disciplinary research on global environmental change.