Urgent action needed to protect the world's wetlands
The Freshwater Biodiversity Working Group members have highlighted the urgent need for more effective conservation measures in a world-first assessment of global wetlands and the increasing pressures they face.
A study led by scientists at Griffith University's  Australian Rivers Institute in collaboration with scientists from Canada, Spain and the USA has provided a consistent global portrait of inland wetland distribution, conservation status, and human pressure.
PhD researcher Vanessa Reis, and co-author Dr Simon Linke, said the study provided a framework toward improving the current paradigm of wetland conservation, which was historically an overlooked topic.
"Considering the rapid increase in human population and pressures on global wetlands, urgent action is needed to develop better frameworks for wetland conservation planning. Because of their high productivity, fertile soils, and importance for provision of water, many of the world's wetlands have historically been occupied and intensively used by humans. There are reported long-term losses of natural wetlands reaching up to 90 per cent of the original area in some regions of the world." Ms Reis said.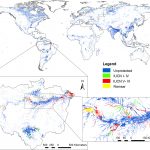 Combining a global map of inundation extent derived from satellite images with data on threats from human influence and on protected areas, the researchers have shown that many wetlands are subject to human pressures, even at times within protected areas.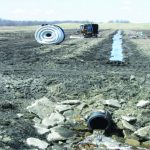 In a paper published this week in BioScience, they also question whether terrestrial protected areas are always adequate to protect wetland ecosystems.
"We estimated that seasonal inland wetlands represent approximately 6 per cent of the world's land surface, and about 89 per cent of these are unprotected,  and this is a lot less than international agreements have been calling for." Ms Reis said.
Wetland protection ranges from 20 per cent in Central America and 18 per cent in South America to only 8 per cent in Asia.
"Particularly high human influence was found in Asia, which contains the largest wetland area of the world and where wetlands are intensively used for food production and land reclamation" Ms Reis said.
Dr Linke indicated that this was the first time an assessment like this was possible, mostly because of increases in computational power, but he also said persistence was key to the study.
"Satellites can only see water. Our colleagues from McGill University, including Freshwater Biodiversity Working Group member Professor Bernhard Lehner from Canada, produced an incredibly detailed water map, but we did not know whether the water belonged to a lake, a river, a coastal lagoon or a wetland. The great achievement achieved by Vanessa was to separate our wetlands from other water-bodies on a global scale."
Dr Simon Linke grinned: "The computers were running quite hot in our lab for quite a while!"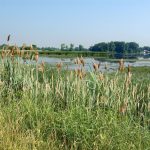 Ms Reis highlighted that better practices in wetland conservation planning could be achieved by including the connections with the surrounding and upstream landscapes in a plan.
"Wetland protection should include information on the connections to the main rivers as well as the activities in the catchment. For example, if there is a lot of industry or agriculture upstream, water flowing into wetlands from their catchments can impact fish and plants in the wetlands downstream. We have to also think about the dynamics of a wetland in space and time – for example how wetting and drying cycles in the tropics affect protection."
Featured Image:
Natural wetland, Okefenokee swamp, Georgia, USA. Image Courtesy Of Simon Linke
News Item Courtesy Of:
Ms Vanessa Reis, Dr Simon Linke and Professor Bernhard Lehner
Freshwater Biodiversity Working Group