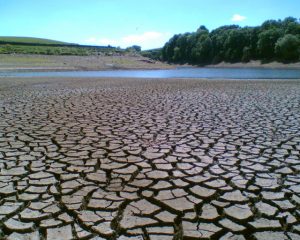 There is evidence that points to a growing constellation of global water challenges. We find that there are many responses to water problems being attempted all over the world, however these attempts arise from traditional, often single-minded approaches to the issues at hand.
Interventions are often local in domain and fail to appreciate accumulated patterns of benefits and costs when placed into broader perspective. Due to the cross-cutting nature of water as a resource, solutions to these challenges will not necessarily be found within one sector alone.
Twenty-first century solutions, including those that will help to attain the water-related Sustainable Development Goals need to interweave traditional engineering, ecosystem-based service delivery, social and institutional approaches, and bring together social entrepreneurs, leaders from policy and industry, and the global science community.
By providing a platform for exchange, the Water Solutions Laboratory contributes to the development and assessment of innovative ideas and products in a holistic way; identifying and accelerating the technological, social and institutional innovations necessary to address the multi-sectoral and multi-scale challenges of modern water systems in a way that promotes sustainability and resilience against threats.

Lab brings world's top experts together to solve local water problems
The Water Solutions Laboratory brings together the world's top engineering, biological, ecological, social, economic and policy experts with government, business and community leaders to collaboratively tackle water problems.
The people we bring together in our Lab will:
Use a systems approach to explore the root cause of local problems through an interdisciplinary analysis of the interactions between people, institutions, hydrology, infrastructure and ecosystems;
Identify feasible solutions by analysing scientific-based options and stakeholder needs; and
Monitor and assess the implementation of solutions on the well-being of the local communities and the environment.
Lab finds 21st century solutions for a more sustainable water future
The world's water problems are growing rapidly. Demand for freshwater is increasing by 64 billion cubic metres per year and this is set to rise even further as the world's population expands to an expected eight billion people by 2030 and more and more people demand a regular supply of quality water.
But our water supply is already stressed as we:
Pollute water faster than nature can recycle it.
Use water faster than nature can replace it.
Waste water through inefficient use or by not recycling it.
Deal with more intense droughts and floods through climate change.
Degrade local wetlands, rivers, lakes and forests and lose biodiversity.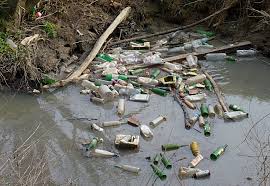 Globally we find there are many people attempting to solve these problems. But their attempts are often soloed, focusing on a single approach within one sector to a specific local issue. The accumulated knowledge and expertise from around the world that could lead to sustainable solutions is also often unknown to them.
The Water Solution's Lab seeks 21st Century solutions to local issues by connecting people who can create the best options for the water decisions that need to be made by governments, businesses and communities.
 Lab connects, networks, coordinates and problem-solves
At the Water Solutions Lab, we:
Connect scientists to policymakers; we connect those who create knowledge with those who need to use that knowledge
Build a global network of individuals and organisations who contribute to, and apply innovative ideas and products
Organise, coordinate and facilitate dialogue between researchers from different disciplines and between researchers and government, business and community leaders
Identify feasible, profitable and sustainable solutions that achieve multiple outcomes for local communities and environments
Lab benefits public and private sector
Our work explores the demand from government, industries and communities for water products and services, meaning that the innovative solutions that are developed through our Lab are much more likely to be applied to solve local water problems. This saves transactions costs for small to medium-sized businesses and ensures both the public and private sectors use the solutions our Lab delivers.
Lab generates knowledge from dialogue to application to assessment
The Lab facilitates knowledge through three phases:
1. Pre-Lab when international experts work with local and regional stakeholders to assess the scale of the water problem to identify the specific stresses threatening water security and the likely economic, engineering and governance responses required to tackle them. This analysis identifies what regions, organisations or water resource assets are most sensitive to the identified stresses. We then investigate what interventions are most likely to generate positive responses to improve the situation.
2. Water Solution Lab where specific water-related problems are identified and feasible, efficient and effective solutions are devised. During this phase, science, business, government and
community leaders are asked to formulate their own perspectives on the problems and available solutions. When these perspectives conflict, our Lab works together to identify solutions that fit each of the differing perspectives. We investigate if the current best practice solutions fit local needs and look for innovative ways to find solutions that do fit.
3. Post-Lab where we evaluate, implement and monitor the solutions developed in the Lab to better understand the innovation process. The findings from this phase feed into the knowledge and processes used in subsequent labs. Where possible, we work with governments and industry to share successful solutions to regions and organisations facing similar problems.
Lab shares its knowledge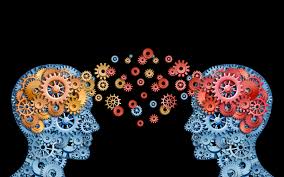 The activities are supported by a knowledge hub, which shares knowledge and solutions, and builds the capacity and skills of our international water management community. Our knowledge hub:
Showcases different research organisations' expertise in water research, management, policy, and their support for our Lab;
Facilitates domestic and international collaboration through developing a network and referral service of water solution providers, experts and institutions or countries with problems;
Assists in global capacity building, training and skills development and know-how in water management;
Establishes a means for easily presenting and sharing water management knowledge and information; and
Provides a portal for participants worldwide to discuss, review and share information to create and apply new knowledge and improve practices.