A consortium of top-tier Australian research institutions has formed the Australian node of Water Future.
This group will work over the next few months to synthesis the complementary research expertise each institution brings to contributing to solutions in the water sector that have global application.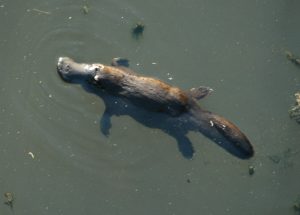 This will be the first node established in the Asia-Pacific region where there are a number of water challenges.  The Australian Rivers Institute, based at Griffith University, will initially host the secretariat for the node.
The Australian Node activities will focus on the following five basic themes of research, all of which are designated priorities under the SDG-6 targets and the HLPW Action Plan.
Water Resource Assessment
Water and Food Security
Water for Ecosystem
Water Economics and Policy
Water for Equity and Well-being
Further Information
CSIRO:
The CSIRO team in Water Future-Australia are specialists in hydrologic modelling, river basin management, climate change impacts on water resources, integrated water resources management and hydro-informatics. They have undertaken seminal water resource assessments for most of Australia's high priority river basins. CSIRO provided the research and development that underpinned the Bureau of Meteorology's national water information service.
People:
Dr Francis Chiew
Dr Lu Zhang
Dr QJ Wang
Dr Peter Wallbrink
Dr David Lemon
Griffith University:
The Griffith University team are specialists in aquatic ecology, riparian zone biogeochemistry, ecosystem restoration and environmental flows. Over two decades, they have led groundbreaking programs of aquatic ecosystem research for the CRC for Freshwater Ecology, Land and Water Australia, the National Water Commission, the South East Queensland Healthy Waterways, and the Tropical Rivers and Coastal Knowledge Research Hub.
People:
Associate Professor Mark Kennard
Associate Professor Fran Sheldon
Professor Michele Burford
Dr Samantha Capon
The Australian National University: 
The Australian National University team are specialists in water economics, water policy and water governance. They have undertaken numerous projects on water pricing, water trading and water buybacks in the Murray Darling Basin and on the climate energy-food-water nexus.
People:
Professor Quentin Grafton
Professor Tony Jakeman
Associate Professor Jamie Pittock
Dr Katherine Daniell
Dr James Horne
The University of Melbourne:
The University of Melbourne team are specialists in remote sensing, geographic information systems, water use efficiency and whole-farm systems analysis focusing on nutrient, water and carbon use. They are also specialists in monitoring and modelling water quality in agricultural systems. The University of Melbourne team are the pioneers of the FarmConnect and Total Channel Control System technologies that have radically increased irrigation water efficiency in the countries that have adopted them.
People:
Professor Richard Eckard
Dr Dongryeol Ryu
Associate Professor Mike Stewardson
Professor Andrew Western
Professor Abbas Rajabifard
University of Queensland: 
The University of Queensland team are specialists in sanitation, water treatment technology, public health, collaborative governance, gender issues, social equity, community engagement and behaviour change. They have undertaken in-depth analyses of the challenges involved in meeting the various Sustainable Development Goals, particularly those relating to water, health, poverty and inequality.
People:
Associate Professor Eva Abal
Dr Nina Hall
Professor Zhigou Yuan
Professor Helen Ross